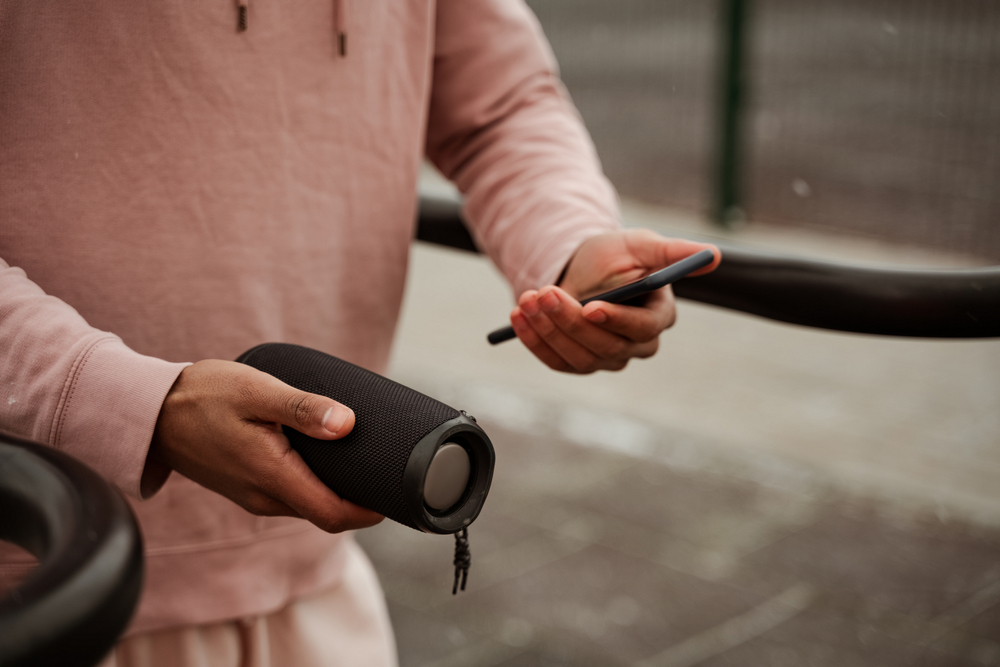 The audio end market is going through a transition to Bluetooth® LE. Here's how device makers can make the switch smoothly.

Bluetooth® Classic has quickly become a staple of the audio market, and it isn't going away anytime soon. But as the audio market expands into new use cases, Bluetooth Classic has started to show some limitations. Let's take a look at why markets are making the switch from Bluetooth Classic to Bluetooth® Low Energy (LE) — and why dual mode is an effective way for audio developers to combine these two technologies while this market shift occurs.
How the Bluetooth® Audio Market Is Shifting  
During the past two decades, Bluetooth has rapidly become one of the most recognizable brands in audio technology. Smartphones are universally equipped with Bluetooth capabilities, which allow users to connect audio devices remotely to the source technology. In fact, Bluetooth is so popular that Bluetooth® SIG has estimated that 7 billion devices with these capabilities will be produced every year.
Bluetooth isn't just for wireless speakers — audio providers are expanding Bluetooth use cases every year. From TWS wireless earbuds to hearing aids and hearables, the market for increasingly sophisticated Bluetooth devices continues to expand. Audio devices are becoming smaller, more energy efficient, and more versatile. In this dynamic audio market, the success of Bluetooth has rested on its ability to find new solutions to old problems. That's where Bluetooth LE comes in.
Why Is Bluetooth® LE Audio Taking the Lead?
Bluetooth Classic continues to be a highly effective audio tool, for devices ranging from earbuds to speakers and hearing aids. Despite its enduring popularity, Bluetooth Classic faces some limitations that can reduce its effectiveness in newer audio environments. It has traditionally consumed energy at a high rate, keeping functionalities to just a few hours of use before needing to recharge. It is also notoriously slow in switching between different formats, like moving from audio streaming to a voice application.
Thanks to advancements in low-energy technology, audio manufacturers are rapidly shifting to Bluetooth LE as a more energy-efficient, versatile option. It includes innovative features such as the LC3 (Low Complexity Communications Codec) and Bluetooth Core specifications 5.2. With these new settings, Bluetooth LE is able to expand the possibilities for developers and end users, with multi-user streaming, smooth handover between applications, and energy efficiency for long-term usage.
Why Bluetooth® Dual Mode SoC Helps Streamline the Switch
While the versatility and efficiency of Bluetooth LE are making it increasingly popular, plenty of new devices continue to use Bluetooth Classic, as it is still an effective way to stream audio, and is a reliable solution that plenty of smartphones and other platform devices are already equipped with. During this extended period of evolution, Bluetooth dual mode allows manufacturers to simultaneously use both the Classic and LE protocols.
In today's shifting audio market, product developers can benefit from this dual solution. Vendors can optimize use cases by deploying a dual-mode SoC that can offer either Bluetooth Classic or Bluetooth LE capabilities as needed. A dual mode SoC allows audio companies to maximize their source devices and maximize their audience.
Telink makes Bluetooth dual mode easy with our dual mode system-on-a-chip. For a smooth transition between applications, plus other innovative uses, Telink is helping developers bridge the gap. Our dual-mode SoC TLSR951x is suitable for a wide range of audio applications, including the booming market for Auracast™ devices.
As wireless audio continues to expand its horizons, product designers can get ahead with Telink's SoC technology. In fact, Telink is currently certified for complete LE audio compatibility, for a new age of audio. Bluetooth is here for the long haul, and dual-mode is the next step in the evolution of Bluetooth technology.

Contact us today or send emails directly to telinksales@telink-semi.com to learn more.