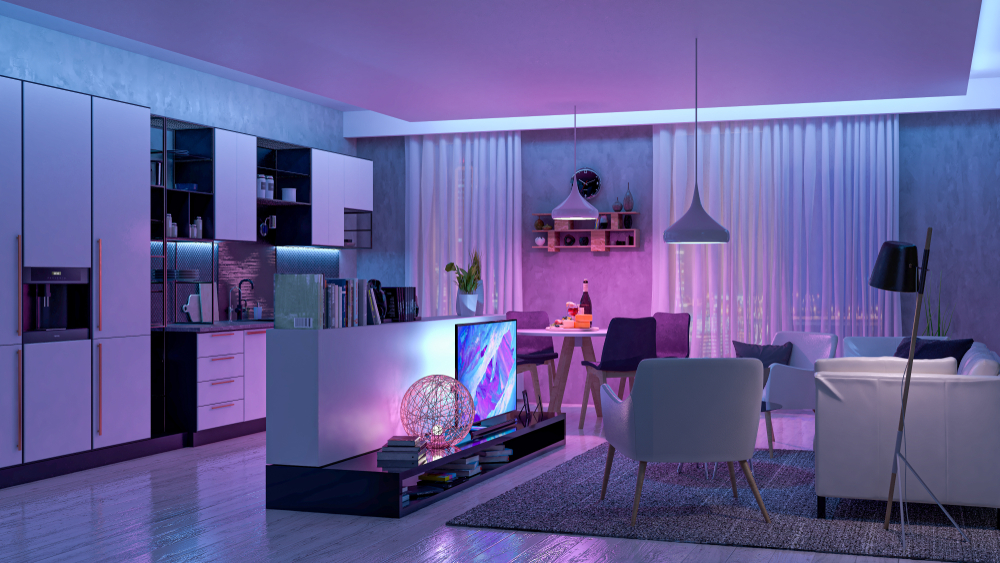 It's finally here — Matter 1.0 is set to universalize the smart home IoT experience, bringing an unprecedented level of interoperability and security for optimal user-friendliness and convenience.
The first iteration of Matter's official specification and certification program has finally launched, allowing smart home designers and manufacturers to craft products that can interact seamlessly across brands. Developed by the Connectivity Standards Alliance (CSA), a global conglomerate of over 550 technology companies, the Matter 1.0 Specification is designed to make the Internet of Things (IoT) less complicated and more secure, simplifying the smart home experience.
For users, developers, and companies alike, this new set of smart home standards creates an environment of advanced innovation, security, and connectivity that will define what interoperability means as technology becomes more integrative. Here's what Matter offers and how manufacturers can ensure their products are Matter-compliant and certified.
The Basics of Matter 1.0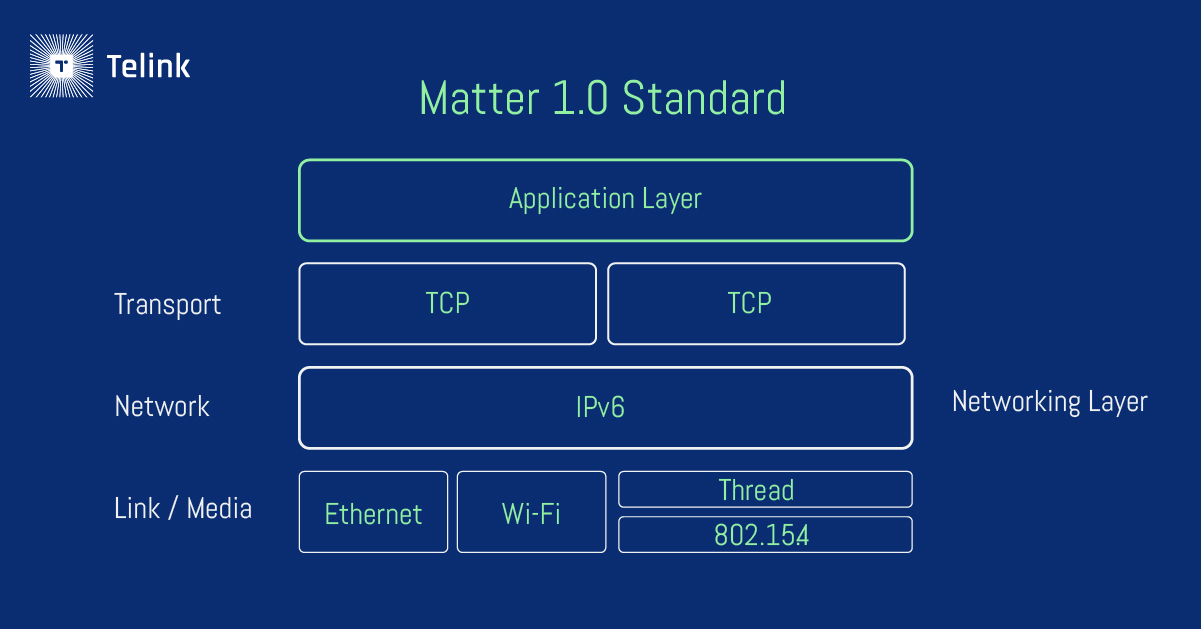 Matter 1.0 is the first version of CSA's specification standard for a universal IPv6-based communication protocol. It is meant to support interoperability between smart technology-enabled home devices such as thermostats and HVAC controls, light switches, door locks, entertainment consoles, and window blinds. As of now, home security cameras and appliances aren't included in this suite, but future updates to Matter are expected to address initial gaps in device compatibility.
Matter 1.0 harnesses Bluetooth® Low Energy to conserve battery power for wireless devices and energy consumption for cabled applications. It also runs over three link-layer technologies:
Ethernet: The traditional connectivity framework used to connect wired devices to a local area network (LAN), such as a residential space.
Wi-Fi: Enables interaction over a local network and data exchanges between smart home devices and cloud platforms.
Thread: An IPv6-based network protocol that centers on energy efficiency and offers a self-healing, low-power mesh network that links devices running on different connectivity methods.
This facilitates speedy and highly responsive cross-device communications for more reliable and latent-resistant smart home interactions.
Additionally, Matter 1.0 operates with a zero-trust approach, requiring identity verification and authentication measures to ensure that only intended users and devices are engaged over a network. For example, even in a smart home environment where a majority of devices connect locally over IP, public key cryptography and distributed ledger technology are used to validate device details and access. In a space where users may naturally feel safe, this becomes vital to prevent cyberattacks caused by lax security practices.
What Makes Matter Different?
Matter 1.0 is the result of dozens of industry-leading tech companies working together to optimize the smart home. It's the culmination of creativity, problem-solving, and ideation among competitors looking to develop a universal standard to meet the convenience needs of customers everywhere. For instance, Matter 1.0 supports the use of Amazon Alexa, Apple HomeKit, Google Home, and Samsung SmartThings all in the same environment, ridding users of connectivity issues caused by brand segmentation.
With Matter 1.0, smart home consumers can install, set up, and control their devices easily without having to worry about purchasing an exact model or product series. However, it's important to note that Matter is a connectivity standard, not a smart home platform. Applications for automation and setup are still needed, but Matter makes it possible for those automations to function across devices from different companies.
Get Started Using Matter 1.0 with Telink
While new smart home products are in development to utilize these new interoperability features, Matter 1.0 makes it possible to embrace the latest in IoT technology without sacrificing existing home device networks. Tech manufacturing companies can run current devices through the CSA's Matter certification program. For a device to become Matter-certified, it must run through one of eight authorized test labs and leverage the CSA's designated software development kit (SDK) for proper implementation.
As an early adopter and promoter of the Matter protocol, Telink Semiconductor will leverage its own technology, experience, and innovation to meet the needs of customers and partners in developing and applying the Matter protocol. In addition, Telink Semiconductor will actively promote the development, design, testing, and specification verification of Matter protocol requirements to help it achieve global popularization and implementation.
Telink offers low-power Matter device solutions based on the latest version of the Thread Specification and has helped customers develop several Matter terminal products and enter the final certification stage. This solution is based on Telink's high-performing multi-protocol TLSR9 SoC chip. It provides complete development documentation and tool support to help smart terminal device manufacturers quickly develop various types of Matter devices.

The code for Telink Matter is now available in the official community's GitHub repository, which can be viewed at https://github.com/project-chip/connectedhomeip. Please note that the default master branch in the repository is the code under development in v1.1. To view Matter 1.0, please switch to the v1.0 branch. To download the Matter 1.0 code directly, check out the V1.0 release version at https://github.com/project-chip/connectedhomeip/releases/tag/v1.0.0.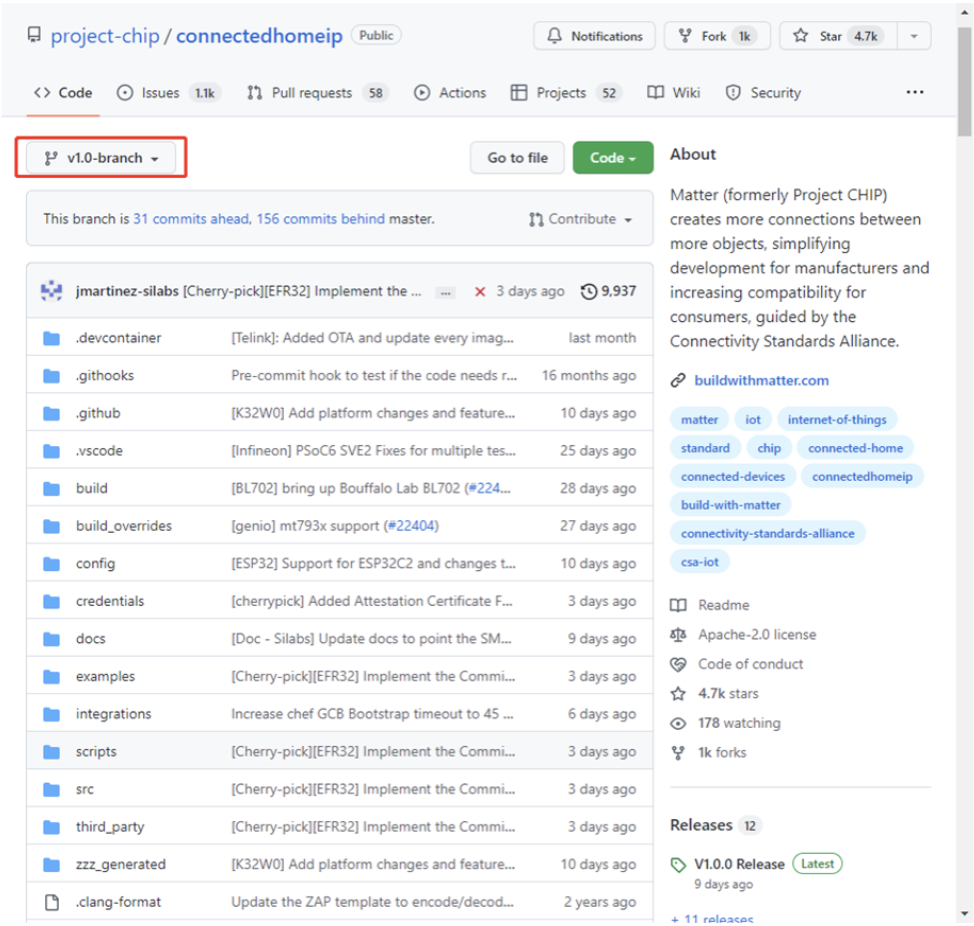 In addition, Telink Semiconductor's Matter 1.0 SDK is currently under active development and will be ready for release soon.
At Telink, our semiconductor chips are being designed for the future. Contact us today or send emails directly to telinksales@telink-semi.com to learn more about how Telink can transform your smart home IoT landscape.