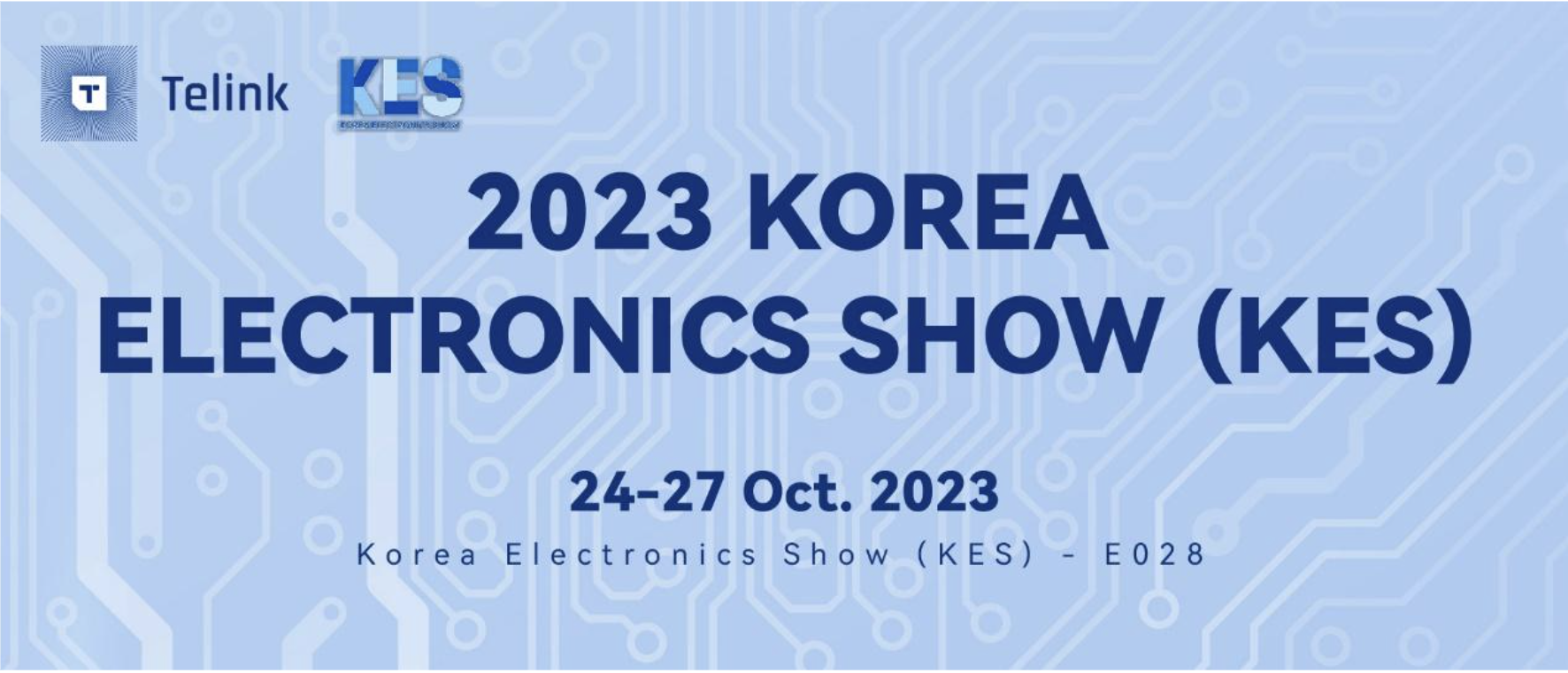 The 2023 Korea Electronics Show (KES), an international exhibition organized by the Ministry of Electronics Industry, Trade and Resources (MOTIE), will be held at the Korea International Convention & Exhibition Center from October 24-27 to promote the development and innovation of the global consumer electronics industry. As one of the members of the Asia Electronics Exhibition Consortium (AEECC), KES is known as one of Asia's top five electronics fairs, along with Electronica China, CEATEC JAPAN, Taitronics, and HK Electronics Fair.
Telink Semiconductor, the world's leading supplier of IoT chips, has been invited to exhibit at the show. In this exhibition, Telink Semiconductor will showcase its latest wireless connectivity technologies and chip products, and rich customer product samples, bringing more innovations and excitement to KES. For more information, please visit Telink Semiconductor's booth, Booth No. E028.
Telink Semiconductor is a fabless IC design company of state-of-the-art wireless connectivity SoCs. Through years of research and development, Telink has built a comprehensive product portfolio and become one of the leading IC suppliers in this field.
Telink's products currently includes 2.4GHz RF SoCs and SDKs for Bluetooth® Classic & LE, Bluetooth Mesh, Zigbee, Apple HomeKit, Apple FMN Accessory, 6LoWPAN/ Thread, Matter, and proprietary protocols. They are widely used in various consumer and commercial IoT applications, including smart retail, consumer electronics, smart lighting, home automation, medical devices, warehousing and logistics, audio, and entertainment.