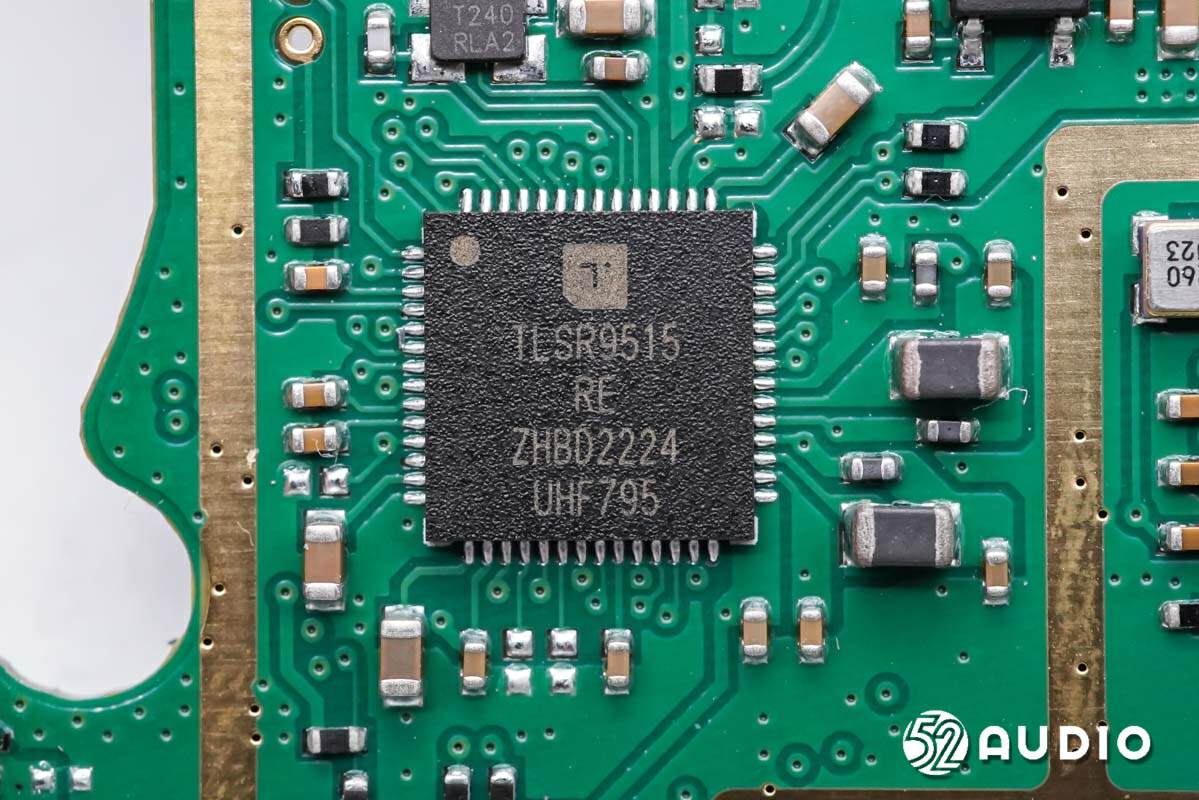 While Telink's SoCs offer a fantastic solution for advanced IoT products, they're also a great option for those that rely on more simple communication methods.
With the rapid development of science and technology, smartphones have become an indispensable electronic product in our daily work and life, making communication increasingly convenient. However, in certain scenarios, such as large-scale venue management, catering services, property security, and outdoor activities, walkie-talkies still have incomparable advantages, as they do not need to be connected to mobile communication signals. As such, walkie-talkies can be used in areas without signal coverage, providing better instant call efficiency and lower communication costs than mobile phones.
Recently, 52Audio Network disassembled Xiaomi's new Walkie-Talkie 2S and found that it uses the Telink Semiconductor TLSR9515R multi-standard wireless SoC as its main control chip. This series of SoCs provides highly integrated, ultra-low power applications for audio products and supports Bluetooth® 5.3, Basic Data Rate (BR), Enhanced Data Rate (EDR), and other industry standards, effectively helping enhance market competitiveness.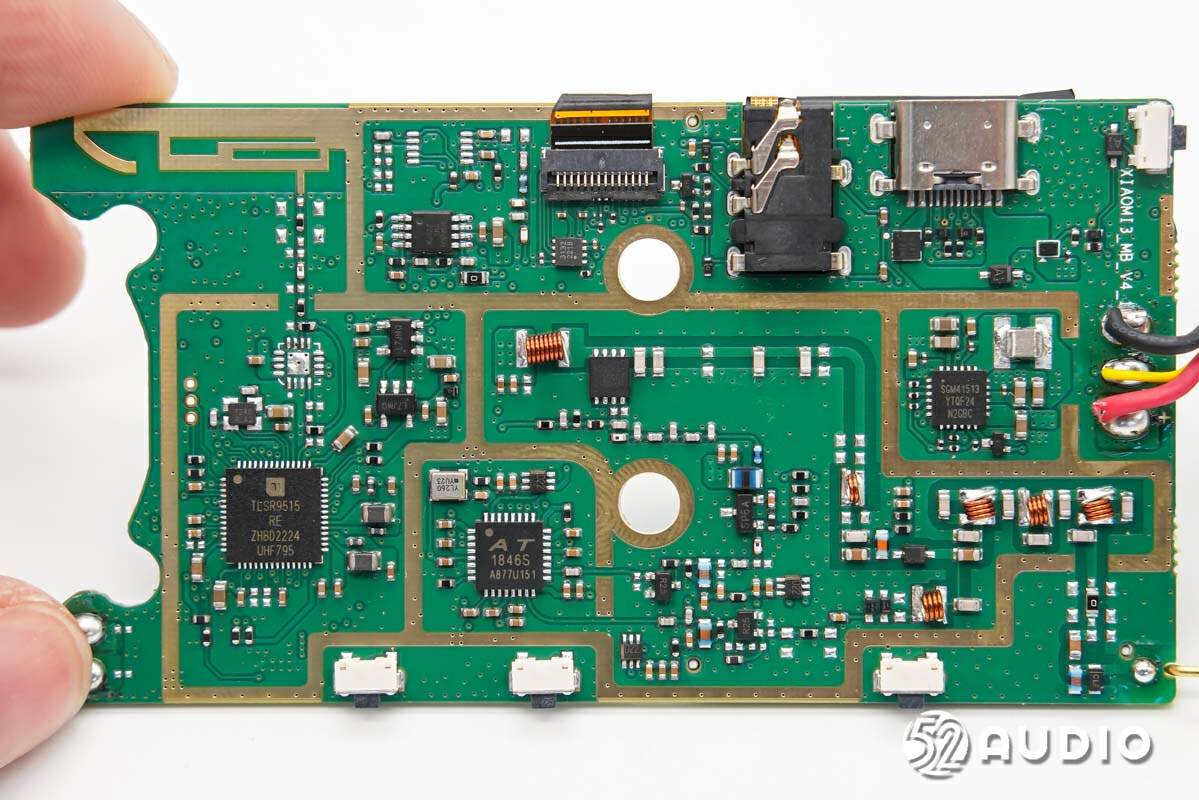 The Xiaomi Walkie-Talkie 2S motherboard uses Telink's TLSR9515R multi-standard wireless SoC. In addition, it uses RF transceiver chips, audio power amplifiers, power management chips, backlight dimming chips, dual operational amplifiers, FM receivers, and other components.
Telink's TLSR9515R multi-standard wireless SoC meets industry alliance specifications and supports the standards set by Bluetooth 5.3, Basic Data Rate (BR), Enhanced Data Rate (EDR), Bluetooth® LE, indoor positioning, and Bluetooth® LE Mesh. It also integrates 32-bit RISC-V MCU, DSP, ISM radio, 256KB SRAM, 1MB flash memory (TLSR9515A), 2MB flash memory (TLSR9515R), or external flash memory (TLSR9515D), analog and digital microphone inputs, AUX ADC, PWM, flexible IO interface, and other functions. In addition, TLSR9515R offers excellent low-power consumption performance.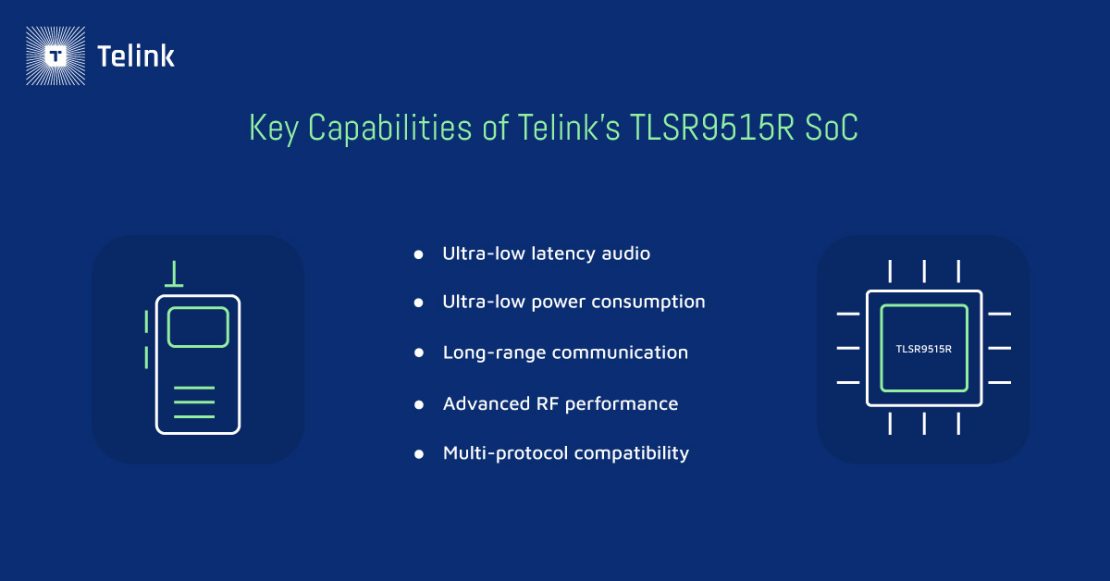 The TLSR9515 series adopts a multi-level power management design to achieve ultra-low power operation, making it suitable for various types of battery-powered devices with limited power. The chip is highly integrated and requires only a few external components, allowing BOM cost savings.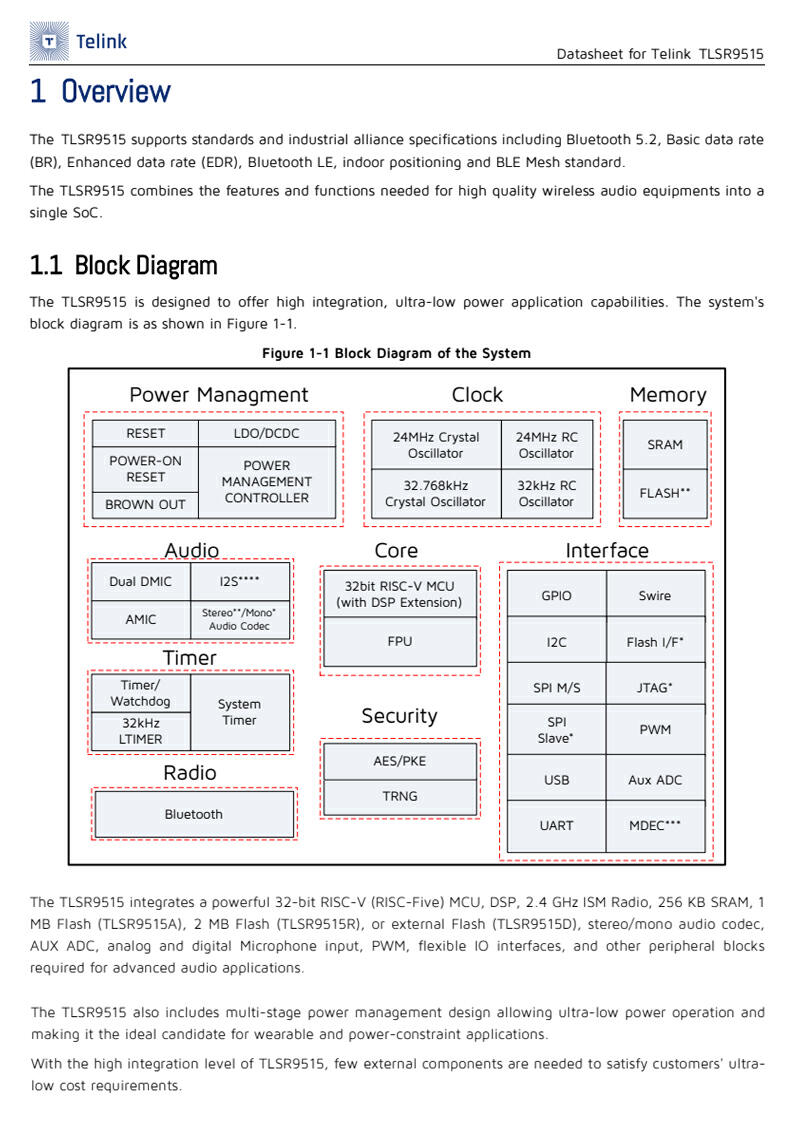 52Audio Network also discovered that the Soundcore VR P10 true wireless VR headset, Saramonic Blink500 ProX B2wireless microphone, SmallRig Wave W1-C wireless lavalier microphone, Razer Wolverine V2 Pro wireless game controller, and more use Telink's multi-standard wireless SoC solution.
52Audio Network Summary
In disassembling the Xiaomi Walkie-Talkie 2S, 52Audio found that it uses Telink Semiconductor's TLSR9515R multi-protocol wireless SoC as its main control chip. The single chip supports the multiple industry-leading standards and technologies consumers need and expect. In addition, Telink's TLSR9515R SoC features ultra-low power consumption performance, bringing a rich experience and longer battery life to the product.
Established in June 2010, Telink Semiconductor (Shanghai) Co., Ltd. is a professional integrated circuit design company heavily involved in the research and development, design, and sales of wireless IoT system-level chips, with a focus on cutting-edge technology development and breakthroughs in this field. Through years of continuous R&D, Telink has become one of the largest companies in this global sector offering the widest product range.
Telink has successfully developed a series of wireless IoT system-level chips with independent intellectual property rights and world-class performance levels. The core parameters of its main products either meet or exceed the technical level of leading international enterprises and widely support various consumer and commercial IoT applications, including smart retail, consumer electronics, lighting, home, healthcare, warehousing logistics, audio entertainment, and more.
Note: This article was originally published on 52Audio. Visit Telink's wiki to learn more about our development tools, or ask us a question through our Technical Forum or by contacting us directly today.